There is a plethora of video conferencing softwares out there, but what makes it best for every user who wants to get hands on them? Video conferencing has enabled many businesses to work at the same pace at home as they used to while working in the office during this pandemic. People who were not able to enjoy their weekends, simply logged on to their platforms and connected with their loved ones in a matter of minutes.
The advancement of technology has also led to the birth of different platforms in a very short period of time. But what all softwares are there in the market today? Let's find out:
Shardings Meet:
Shardings Meet is a coming-of-age video conferencing platform that you can design like your own house when you host a meeting. While it is true that you cannot change the people that you will ultimately attend a meeting with, you can try to make the medium a bit more interesting. Shardings Meet stands apart from the crowd by providing features and integrations that are not yet introduced in the market and people are not aware of them.
Their key features include:
Breakout Rooms -

Separate rooms for separate discussions.

Co-facilitator -

Get extra helping hands.

Agenda -

Plan a time-bound agenda where you can divide it into sections for each important piece of information.

Timer -

A useful tool when you want the participants to finish an activity (like a quiz or a list) within a time frame.

Group Chat -

Type away your queries and comments while adding reactions and GIFs to support your texts.

File Sharing -

Share multiple files (documents, spreadsheets, presentations) at once with the attendees.

Emoticons -

You laugh, you cry, you explain, you yell, you get confused - you do it all with emojis.

Raise Hand -

Ask your participants to raise their hand when they have a question to ask, an idea to share, or a valuable comment to pass.

Polls -

Arrive at a consensus democratically.

Soundboard -

Level up your emotions with sounds! Choose from over 10 unique sound effects and spice up the whole atmosphere.

Screenshare -

Share awesome presentations!
Shardings Meet also implement a lot of useful integrations such as:

Youtube -

Watch a video with your attendees. Hassle no more with sharing your screen and watching a lagging video. Stream YouTube directly.

Google Calendar -

Directly set up an event with the meeting link and event name in your participants' google Calendar.

Google Drive -

For all those already saved documents, pictures, presentations, and spreadsheets that might come in handy during a workshop.

Miro -

Enhanced version of Whiteboard. Collaborate creatively!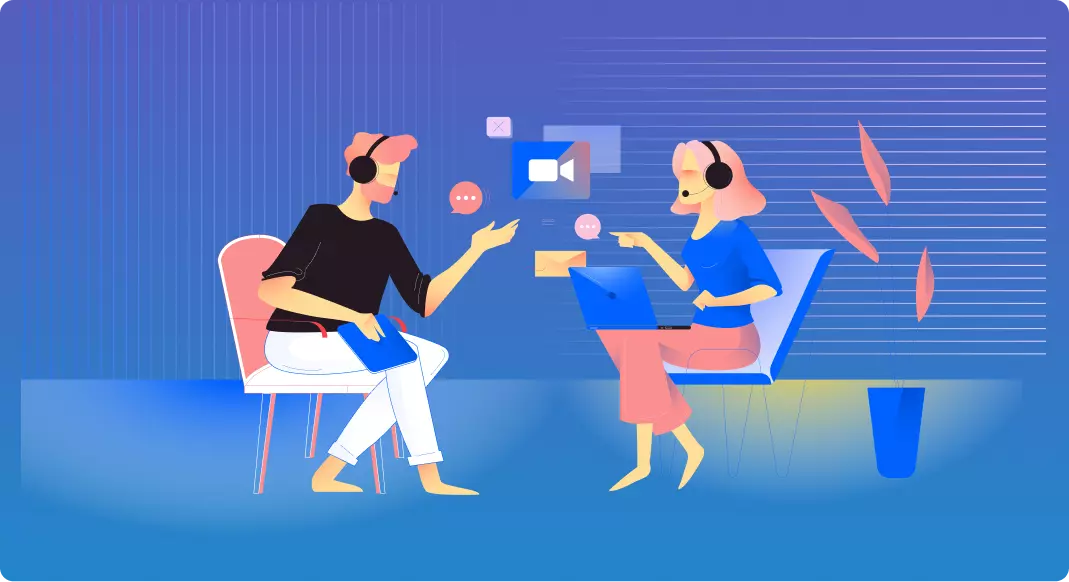 Zoom:
Zoom Meetings' claims to fame are top-notch performance, affordability, and a generous free plan, all of which help it earn its Editors' Choice designation for video conferencing apps.
Generous free account
Competitively priced paid plans
Stellar performance
Rich features for hosts and participants
Easy to use
Good track record for prompt support resolution
No toll-free dial-in numbers for the US or the UK
Can't add description or meeting agenda to invite from the app
Mixed track record for company response to privacy and security concerns
Google Meet:
Google Meet is an excellent video conferencing product on its own, though you'll only unlock its full potential if you pay for a Google Workspace subscription.
Generous free tier
Includes document collaboration
Installable app not required
Recordings to Google Drive
Easy to use
Integrates with Google Workspace and other Google apps
Requires Google Workspace subscription for full feature set
No transcription features
No virtual meeting assistant
Lacks built-in remote control
Microsoft Teams:
Microsoft Teams provides features galore, including tight connectivity with other Microsoft apps. It's a very good team messaging app if your organization is a Microsoft shop.
Highly customizable
Tightly integrated with other Microsoft Office apps
Plentiful integration options
Rich features for hosts and participants
Most effective only in a Microsoft-centric environment
Compartmentalized design gives an air of formality and rule-following that may inhibit open dialogue
There are a lot of options available out there!
But a good video conferencing platform is more than just providing better picture quality and clear audio. It also depends on the level of safety, security and encryption it offers.
Shardings Meet clearly beats today's existing channels, whether in terms of features or security. Their servers are set in India ensuring better integration and focus on Asian markets and unlike their competitors, they are inclusive and non-restrictive.